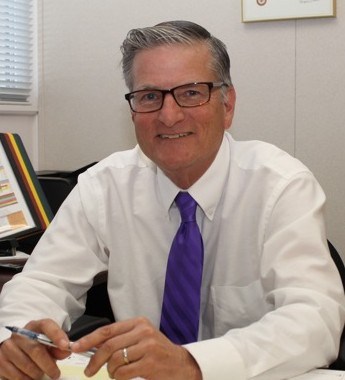 Randy Fillpot NCLUSD Superintendent
EXECUTIVE ASSISTANT TO THE SUPERINTENDENT
MESSAGE FROM THE SUPERINTENDENT
Dear Newman-Crows Landing,
The beginning of a new school year, like the dawning of a new day, reminds off us that the future holds infinite possibilities. I hope that your summer was relaxing, filled with adventures and good health. I know that we are about to begin a great school year filled with hope, vision, and excitement. As we begin this new school year, I wish everyone the greatest success as we welcome over 3200 students to their educational journey of 2019-2020.
This year will continue to be shaped by our plans as outlined in our Strategic Action Plan and Local Control Accountability Plan. Our accomplishments over the past four years have been substantial and we will continue to focus on learning so that our students graduate college and career ready. We have had five years of 100% graduation at OHS and the school received a 2018 Fuel Education Transformation Award for creating a new way for students to study and explore their interests via access to online courses. Not to be out done, our four elementary sites were also honored with a 2018 Fuel Education Transformation Award for individualizing instruction using real-time data from an engaging adaptive learning tool to boost elementary classroom performance.
Thank you for your continued partnership in providing the very best learning environment and experiences for the students of Newman-Crows Landing as we embark on what promises to be a fantastic 2019-2020 school year.
Randy Fillpot
Superintendent